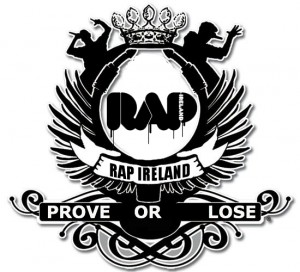 The second battle from the Rap Ireland Prove or Lose Online Battle competition is now live, with Instinct taking on Element. Full video can be seen below. Make sure you comment, leave your opinion on the winners and losers.
As we have explained before, Prove or Lose was conceived to provide upcoming rappers with a chance to be heard on the battle scene. This is the 2nd battle of 4 that will take place in the first round, with the winners meeting each other at the semi-final stage.
Please like and share these videos, as they are a great opportunity for upcoming artists in Ireland.