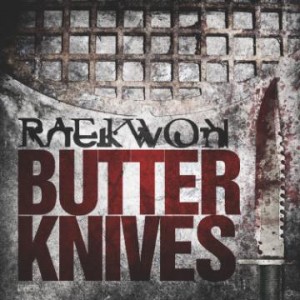 For his latest visual Butter Knives, Raekwon the Chef teams up with LRG Films to give fans a taste of life in the Projects. To accompany his trademark kung-fu samples and descriptive street tales, the Wu-Tang legend takes it back to his Staten Island home-town to depict real life experiences from his old stomping ground.
"I'm in my Projects, this is my building right here… and i just want to come and bring it back to the town where I come from…I just want to go back to the history of the sh*t i been through- you know what I mean? So this video mean a lot to me." (Raekwon- LRG Films)
Although fans were previously treated to visuals for "Ferry Boat Killaz" and the LP's title track; Butter Knives was the first official single release from Raekwon's highly acclaimed 5th solo studio album, Shaolin Vs Wu-Tang. Released in March, the LP features appearances from many of his Wu-Tang counterparts in addition to Nas, Black Thought, Busta Rhymes and Rick Ross to name but a few.
DOWNLOAD RAEKWON'S BUTTER KNIVES HERE

DOWNLOAD RAEKWON'S BUTTER KNIVES HERE
In light of recent events, Raekwon also took to twitter last week to inform fans that two years ago he recorded a track about Osama Bin Laden for an upcoming Scram Jones album. DJ Scram Jones subsequently released a minute long snippet of the track entitled 'Footprints of Osama'. Listen to the Chef's account of Bin Laden's life-story here at this link: Raekwon – Footprints Of Osama (Snippet)