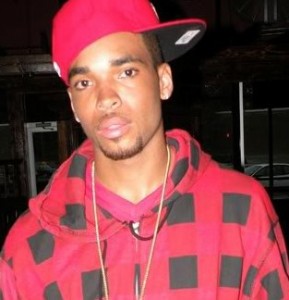 Rapper Slim Dunkin, real name Mario Hamilton, was gunned down on Friday after getting into an altercation with another man in an Atlanta recording studio. Slim Dunkin- who was signed to Gucci Mane & Waka Flocka Flame's Brick Squad, was shot fatally in the chest by an unidentified man after getting into a heated argument with the individual.
Police Maj. Keith Meadows told the Associated Press "It appears the victim was scheduled to do a photo shoot but before the shoot took place, it appears the victim and suspect got involved in a verbal altercation. We don't know what that altercation was about."
He added "The suspect produced a weapon, discharged that handgun one time, striking the victim in the chest."
Neither the gunman or the weapon used have been found, and police have been questioning over 13 people who were in the area when the shooting occurred at around 5:30 p.m Friday, December 16th.
The Detroit native will be remembered by fans who are posting messages on the rappers facebook page.