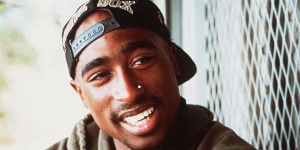 This Thursday marks the 40th birthday of legendary rapper Tupac Amaru Shakur. Regarded as one of the most influential hip hop artists of all time, Tupac was also renowned as a gifted poet, actor, producer, and screen writer. Tupac was born in New York, on 16th June 1971 to two political activists who were high ranking members of 'The Black Panther Party'. The controversial rapper was highly revered as a voice for the oppressed. His music was heavily themed with issues relating to social injustice, and his outspoken lyrics were reflective of the hard lives led by many. With an excess of 75 million albums sold world wide, Tupac remains one the biggest selling hip hop artists of all time. His emotive lyrics continue to appeal to a global fan-base irrelevant of age, sex, or race.
Tupac led a very eventful, albeit short life. Before moving to California aged 17, he acquired a taste for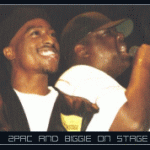 the stage during his stint at the Baltimore School of Arts. He started his career with rap group Digital Underground, before releasing his debut solo album '2Pacalypse Now' in 1991. Following this, Tupac released two successful albums and formed the rap group 'Thug Life' with a number of friends and his step brother Mopreme. As his career expanded, Tupac faced numerous of legal and personal battles. In 1994, he was robbed and shot 5 times in a New York recording studio. This incident ignited the infamous East v's West Coast feud as Tupac accused former friend Notorious B.I.G, and Sean Diddy Combs of setting him up.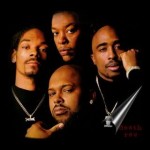 Shortly after the shooting, Tupac was incarcerated for a sexual assault; a charge he vehemently denied. While incarcerated, Tupac read and studied Italian philosopher Niccolo Machiavelli, who would later inspire his alias 'Makaveli'. After serving 8 months of his sentence, Tupac was posted bail of $1.4 million, paid by Suge Knight, the CEO of Death Row Records. Tupac joined other Westcoast artists such as Dr Dre, Snoop and Nate Dogg on this label. During his stint at Death Row, Tupac also formed the rap group 'Outlawz Immortalz' and released two more highly acclaimed LP's before his death. Unfortunately, Tupac's life was cut short in at the young age of 25 when he became the victim of a drive by shooting in Las Vegas, September 1996. Tupac was pronounced dead almost a week after the attack and to this date his murder remains unsolved.
During his short career, Tupac featured in several major Hollywood films. He also released 5 studio albums, with a further 9 albums released after his death. Tupac's double album 'All Eyez on Me' is one of the highest selling rap albums of all time. On June 16th, a concert headlined by Erikah Badu and Too $hort will be held in Atlanta to celebrate the rap legend's 40th Birthday. Badu released a statement saying "I am greatly honored to have been invited by Afeni Shakur to celebrate her son's 40th birthday. I do not take this honor for granted,"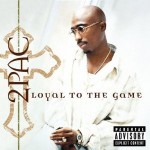 It is evident that Tupac helped to shape modern Hip Hop. Nas, Eminem, and Jay-Z are only few of the big names in rap music to feature on posthumous remixes or reworks of his material. Tupac's inspirational lyrics remain timeless and relevant, even 15 years after his passing. A modern poet, his legacy will live on for a very long time.
"He made you feel like you knew him. I think that , honestly, Tupac was the greatest songwriter that ever lived. He made it seem so easy. The emotion was there, and feeling, and everything he was trying to describe. You saw a picture that he was trying to paint." Eminem
Post links below to your favourite Tupac songs…