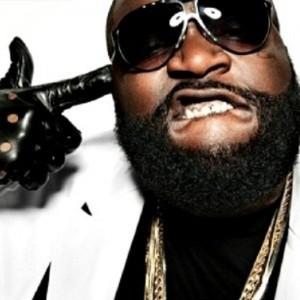 Rick Ross is known for pushing the boundaries of decency on his records, though it would appear the Miami rapper has pushed that bit too far this time, drawing the wrath of female fans and going on numerous station's blacklists over a lyric that appears to endorse rape.
The lyric in question is on Rocko's "U.O.E.N.O" (You Ain't even Know it), where the MMG star raps "Put molly all in her champagne, she ain't even know it / I took her home and enjoy that, she ain't even know it."
Rozay came into the firing line almost immediately, with Twitter and online media moving quickly to call out and condemn Ross. In an effort to diffuse the situation, Ross attempted to defend himself in a radio interview, though it came across somewhat cringeworthy, condescending and missing the point.
"I want to make sure this is clear," said Rozay. "Woman is the most precious gift known to man, you understand? It was a misunderstanding with a lyric, a misinterpretation where the term rape wasn't used. I would never use the word rape in my records."
Ross also moved to clarify that neither he nor his MMG crew endorsed such behaviour. "And as far as my camp, Hip Hop don't condone that, streets don't condone that. Nobody condones that, you understand me? I just wanted to reach out to all the queens that's on my timeline, all the sexy ladies, the beautiful ladies that have been reaching out to me about the misunderstanding. We don't condone rape and I'm not with that."