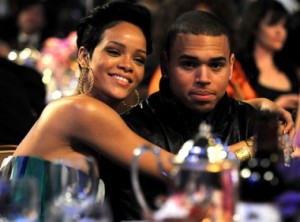 The rumours had been flying over the past week as to who the mysterious guest feature on Rihanna's upcoming "Birthday Cake (Remix)", but no-one expected the shock revelation that Hot 97's Miss Info confirmed – the guest feature will be from none other than estranged lover Chris Brown.
This has left the celebrity gossip world reeling this morning, with no-one having guessed the pair would ever work together again on a track following their highly publicised domestic violence record.
According to Miss Info, Brown has recorded 2 verses for the track, showcasing both his singing and newfound rapping skills. This all comes off the back of producers Da Internz statement last week, which said:
"We got the Rihanna 'Birthday Cake' coming out in a week," Kosine said. "It's gonna be crazy," his production partner, Tuo, said shaking his head. "And the feature on there is gonna shock the world," Kosine chimed.
Recently, Chris and Rihanna have been spotted at various clubs and partiestogether. The official "Birthday Cake (Remix)" is expected to be released next week.
RapIreland.com is your #1 source for celebrity news, gigs, exclusive videos and all the latest in the world of hip hop and R&B music.