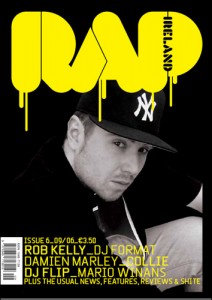 Rap Ireland was the first site to feature Rob Kelly's single 'Half Mast Flag' when it dropped last month, now finally we can add the visuals.
Shot on location at The Hideout House in Dublin, the video sees Rob once again pay homage to Irish Boxing. Fans of Bobby will remember he featured Andy Lee in the video for 'Dropkicked', this time out it's former Irish Junior Welterweight champion Oisin Fagan making a guest appearance. Ovie reprises his role as director after a successful pairing with Kell on 'Crazy' earlier this year.
Rob recently announced that he is finished his work on the mixtape circuit and will be moving forward with his first official album as his next release. We will have more news on that project as it comes!