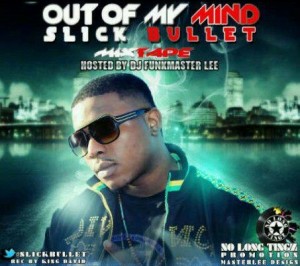 Samuel Edward, better known by his stage name Slick Bullet, was born on April 9 1988, in Benin City, Nigeria, but grew up in Dublin Ireland. He is an up and coming Hip-Hop artist in Ireland who came out with his first mixtape Earned My Respect in 2009 which helped him build a considerable fan base.
Slick Bullet – Its Go Time (Official Video)

His First Single off his second mixtape is "Its Go Time", shot by DJ Funkmaster Lee. We also have an exclusive link to download Slick's free mixtape  Out Of My Mind link Below.
Out Of My Mind Mixtape (Free Download):
http://www.mediafire.com/?7ybd25kompwwd8d