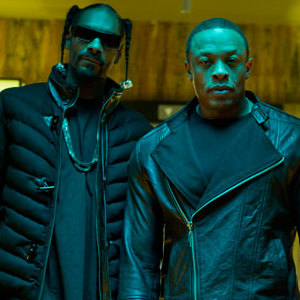 Some people have given up hope on Dr Dre's Detox and after a few dud singles it seems like Dre is getting the chemistry and sound back that made his classic West Coast sound. Though it is still unclear when Detox album will be released, more details have been released regarding  who is going to feature on the album, which originally began to take form in 2002 and has undergone several changes and delays.
Snoop Dogg has been working with fellow West Coast veterans DJ Quik, The D.O.C. and Battlecat on the project. According to Snoop, the songs that have come from these sessions will be both Dre solo tracks and songs that feature the former Death Row rhyme partners together.
Footage has been released featuring all of these artists collectively working on the project and discussing the need to release the best work possible.
With many saying in past that the album was done and close to being released, Kendrick Lamar most recently announced this news again. According to Lamar, the album is basically done and Snoop also shared these thoughts.
So have you given up hope on Detox or are you still excited to see what the West Coast veterans have cooked up?