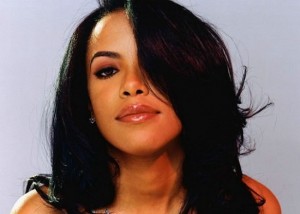 Its been 10 years since the passing of R&B singer Aaliyah who was tragically killed when the airplane she and eight others were travelling on crashed in the Bahamas after filming the music video for the single "Rock The Boat". Aaliyah was born in Brooklyn and rose to fame with her 1994 debut album Age Ain't Nothing but a Number'. The singer topped Charts with singles 'If Your Girl Only Knew' and 'Miss You'. She also achieved considerable success with several posthumous releases, as of December 2008 she had sold 8.4 million albums in the United States and over 30 million worldwide.
Shortly after completing work on her self-titled third studio album, the singer and her entourage boarded a flight to Florida from the Bahamas. The aircraft was reportedly carrying more than one passenger than it was legally certified to and crashed shortly after take-off, killing Aaliyah and the eight others on board.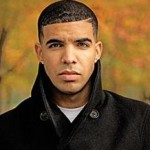 Several stars of the R&B world have been paying tribute to the singer on Twitter, most notably friend, Missy Elliot who wrote, "Aaliyah til this very day u r (you are) still in your own lane! Ure music is timeless! We miss u! #WeLoveuAaliyah!" Rapper Drake tweeted, "Rip Baby Girl… in my ear at every show letting me know the next move I should make. Love you".
On the 10-year anniversary of singer Aaliyah's death, her peers and collaborators including DMX, Monica, Ciara and Keyshia Cole recently spoke with Billboard's The Juice to share their memories and thoughts on her impact on music.
DMX :

"When I was on tour, her and Joel Silver came to my dressing room to see if I wanted to be a part of the movie, Most people would have their people call, but she came herself. I'm like, 'Is this a trick question? You have to ask me if I want to be in a movie with Aaliyah? Hell yeah.' We [then] met up in Vancouver to [do] Romeo Must Die…She had a presence on TV that was incredible. It was sexy but kind of gangster."

"She was easy to talk to and down to earth. Aaliyah made you feel comfortable, with her and with yourself. That's one hell of a combination," he explained. "Half these chicks that are doing it right now wouldn't be doing it. Aaliyah would be on top. As far as I'm concerned she's still on top."

 Monica :

"The first time I met her, she was extremely quiet. You [weren't] going to get a lot of words out of Aaliyah in a first meeting. It takes a lot of time for her to warm up to people overall because she had this shyness. I  remember her being shocked at things I would say out loud, whether it was in interviews or when we were hanging out. She would always be gasping for air at some of the things that I would say out loud. Whenever I was around, if I saw something, whatever it was, she would just be in shock like, 'I can't believe you just said that out loud.'

I think it's good for people to know the side of her outside of the music and know that her music was a great reflection of her. Sometimes people are totally different than the image they represent, but what I love about her is that everything that you saw was really her. When the lights and the cameras were off, that same pleasant, mild mannered, sweet personality, that's just how she was. She loved to laugh. Jokes with her and Missy were beyond what people imagine. Missy is definitely the ultimate jokester. I've never seen her in the type of turmoil and pain that she was in after Aaliyah passed because there's no replacing the type of love and friendship that her and Missy had. It was the type of closeness where even when I see Missy today I always feel like something is missing from her and that is definitely Aaliyah."

Ciara :

"She was true to who she was and she didn't seem to care about it. The core of her art to me is heavily, heavily urban based. When an artist's music is so urban based, sometimes people like to take risks with artists like that. When you think about it, it really is pop, it really is cultural and that's the one thing that I thought was cool about her music. It never felt like she was trying to reach across or do anything more than just keep that cool, soulful, heavy urban core about it. It wasn't like she was trying to be anything more than who she was. I really respect that and I appreciate that."

Keishia Cole :

"When I found out that she [had] past that night, I just cried [while] on the tour bus. That's amazing for someone to have that affect on other people's lives.I think why it affected me so much without me knowing her is because she seemed to have a beautiful soul. [There was] something about her spirit. She connected before reality TV, before any of that happened in our era. It was something about her that made you connect to her. She seemed like she had a beautiful soul."

Estelle :

"Her purity of voice was incredible. She didn't try too hard or do any tricks. That's something I liked about her.When she was singing, she let it fall out of her. With her it was addicting. Her vocals and style is what had her stand out above and beyond everyone. When I listen to her voice now, I think, 'She was killing it. She was a beast.'"

Jojo :

"My manager's best friend, Gina Smith, was on the plane with Aaliyah and passed away as well. The fact that it has been 10 years is wild to me. I feel Aaliyah's presence and influence quite heavily. She accomplished so much at a young age and paved the way for artists like myself. If it were not for what she had trail blazed, I would probably not have been afforded certain opportunities. She really proved that 'Age Aint Nothing But A Number,' and that as young people, we are allowed to have personalities and opinions and voices and make an impact.

Her vocal delivery was unique. The combination of her angelic vocals over harder-hitting production was so special. She set trends through fashion, music, and the atmosphere that she created. Even before Beyoncé, she had music, fashion, and acting on lock. She and her team (including Jomo Hankerson, who I work closely with) helped show us that there are no boundaries in entertainment."

Melody Thornton (Former Pussycat Doll)

"I loved seeing her on MTV Diary when she was playing around with her hair and makeup people. They were just having fun, laughing and trying on wigs. It showed she didn't take herself too seriously, she had fun.

Every girl in my school and every sexually confused young man knew the choreography to "Are You That Somebody" after like the third time they had seen the video. It went that hard. The long skirt with the two slits became the thing. "Are You That Somebody" is a big one for me,  the whole era was amazing for me."

Aaliyah: Age Ain't Nothing But A Number

Aaliyah ft Timberland: We Need A Resolution

Aaliyah: Are You That Somebody

Aaliyah ft DMX: Back in One Piece