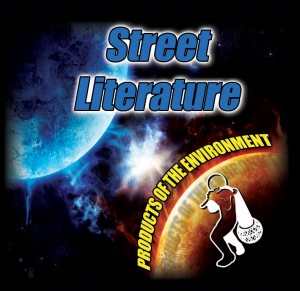 Street Literature is a collaboration between Dublin rappers G.I, Costello, 4Real and the late MC Lunitic. Their debut album 'Products Of The Environment' has just dropped this week as a free release on The Working Class Records label.
The album showcases the army's raw brand of Dublin hiphop over thirteen hard hitting track with tight production work from G.I, Lunitic, Teknikal, John Doe and Moschops.
If you like the record be sure to pass it on to a friend and let them know that there is quality Hiphop being made in this country.
For those looking to get their hands on physical copies of the LP, drop down to the release party tonight (July 15th) at The Melody Bar on Capel Street. The show kicks off at 9PM. Admission is 5 Euro and will include a free CD of the album. The Excellent Lethal Dialect is support.
Track Listing
1. Products Of The Environment
2. Collateral Damage
3. Deep End featuring D n D
4. Music N Crime
5. The Question Is
6. Through The Years
7. Rising Like A Footsoldier
8. Who Comes Iller? featuring Fly
9. Wildlife
10. Flawless
11. We Don't Need You Anymore
12 Gimme A Reason
13 Working Class Warrior featuring Lethal Dialect & Jambo