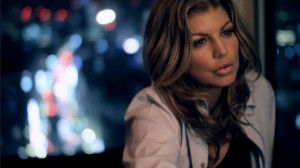 Just one week before the 9.0 magnitude eathquake and Tsunami devastated Japan, The Black Eyed Peas spent three days in Tokyo to shoot the video for their new single 'Just Can't Get Enough'. The Ben Hor directed clip features an opening dedication to those affected by the tragedy that took place on March 11th- "This video was filmed in Japan one week before the earthquake and tsunami. Our thoughts and prayers go out to all the people of Japan. We love you". The video also closes with a text and online link to the Red Cross Agency urging fans to donate to the Japanese Relief Aid.
Band member Fergie spoke to Entertainment Tonight about shooting the video in Japan stating "It was the easiest video I ever shot because it was us living our lives. I love that it's showing a true perspective of how it can sometimes be lonely on the road away from our loved ones. It also demonstrates the love and connection we have with Japan. Our heart goes out to all of the Japanese people who have been affected by this natural disaster."
Other stars that have contributed to the Japense Aid include Lady Gaga who raised $250,000 within 48 hours by selling bracelets online. Visit the International Relief Agency Red Cross for information on how to donate to the cause.
Check out the Official Video for Just Cant Get Enough below: The Black Eyed Peas- Just Can't Get Enough Official Video