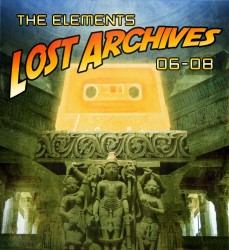 After a hiatus from the Irish rap scene, Blanchardstown Hip Hop group The Elements are back with an impressive album release of their old material dating from 2006-2008. The Lost Archives is a prelude to new Elements tracks that are pegged for release very soon.
A fusion of hiphop, funk and soul- the 12 track 'Lost Archives' album is available for free download HERE!
The group- which consists of DJ NDLZ, emcees/producers: Gemsmiff and Mr Highspeed, and emcees: S.W.O.R.D.S and That Boy; recently released the first in a range of top quality videos from the album. Check out the visuals for their first single 'Seduction', in addition to the album sample visuals below.
Considering these tracks are over 5 years old, Rap Ireland are looking forward to hearing what The Elements have in store next … Enjoy!
Album Sampler- Video directed by Ger Walsh for O.I.C Media

First Release: Seduction ft Liz Davis