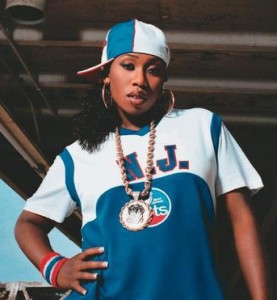 Long ago in a time before Get Ur Freak On and Work It, Missy Elliott was too once just a fresh face starting out in the world of music. As 1st July is Missy Elliott's birthday it seems like the perfect opportunity to dedicate this Throwback Thursday to Missy "Misdemeanor" Elliott's original start in the music world with the girl group Sista.
Sista, originally called Fayze, was formed during the 1990′s when Missy decided to start a group with her friends Radiah Scott, LaShawn Shellman and Chonita Coleman. Missy also asked her childhood friend Timothy Mosely, later to be known as Timbaland, to produce and help record the group's demos. The group caught the attention of producer DeVante Swing by performing A cappella covers of Jodeci songs, whom DeVante was a member of. The group were signed to Elektra Records via DeVante's Swing Mob. Now named Sista they moved to New York along with Timbaland and and their friend Melvin "Magoo" Barcliff.
Living in a 2 story house in New York the group worked on projects for Jodeci alongside their own individual projects. With help from Timbaland and DeVante, Sista finally recorded a full-length studio album, 4 All Da Sistas Around Da World. Unfortunately the album was shelved and never sold after the first single Brand New was considered a commercial failure at the time. The album itself was completely produced by Timbaland and DeVante except for one track, 125th Street. There is also a special guest appearance by an extremely young Mary J. Blige on the track Feel Of Your Lips.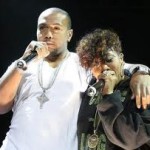 By 1995 Swing Mob had gone bust and nearly all the members parted and went their seperate ways. Missy, Timbaland, Playa, Ginuwine and Magoo remained together as friends and as collaborators. It was shortly after (1996) that Missy and Timbaland got their big break which made them superstars- Aaliyah's One In A Million album.
So there we have the beginnings of Missy Elliott with her girl group Sista. While the debut album was not considered a success at the time, it has been praised by critics and fans a like to this day. Also if she's reading then we'd like to wish a very Happy Birthday to Missy Elliott.