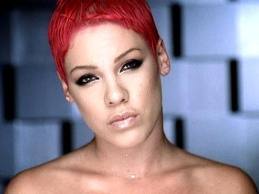 I'm sure after reading the title a lot of you are thinking "What is pop / rock singer P!nk doing on Rap Ireland?". The answer is that Alecia Moore AKA P!nk is more involved in the Hip Hop / R&B scene than a lot of people know. It is erroneously believed that M!ssundaztood (Get The Party Started, Just Like A Pill) was P!nk's first album. Her first album is in fact titled Can't Take Me Home, which was released just at the end of the Golden Age of Hip Hop,and is unmistakably an R&B album. But we'll come back to this.
P!nk started off performing in rock bands as a teenager. But one night while at a Hip Hop club she overdosed on the drug of choice. To try help keep her conscious her friends made her sing at the club and this was the start of her venture into R&B. From there P!nk eventually went on to join an R&B girl group called 'Choice' who got the attention of L.A. Reid. L.A. was impressed with the vocals of the young Moore and so he sent the other two members home and signed P!nk to his label.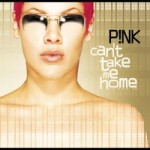 P!nk's debut album Can't Take Me Home is obviously very different to all her future albums. The album featured a lot of input from Dallas Austin, the songwriter and producer most associated with LaFace Records. While the album was a commercial and critical success P!nk herself has gone on record to state her unhappiness with the album.  She felt that she was "trapped" because she had very little creative input into the album despite holding seven songwriting co-credits.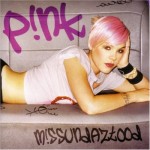 P!nk's sophomore album, M!ssundaztood, was a gamble on L.A. Reid's part that paid off well. The album is more pop / rock than anything else but one of the tracks, Respect, is a Hip Hop influenced song that features P!nk rapping. Def Jam rap star Redman also features on the official remix of P!nks global hit 'Get The Party Started'. All subsequent releases from P!nk went on to be solely pop music. In 2010, P!nk made a small return to the Hip Hop world by appearing on Eminem's album Recovery. She featured on the track Won't Back Down which many critics consider to be one of the highlights of Recovery.