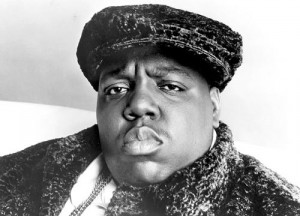 There is probably no other rap star who is as well known for his music as he is for his life outside the recording studio. The Notorious B.I.G. was a four time Grammy nominated artist who rapped about various subjects from drug dealing, materialism, being a gangster, and even love. He was also known for his well publicized feud with West Coast rapper 2Pac and marriage to singer Faith Evans. Biggie Smalls, as he was also known, was also responsible for bringing various artists to the limelight; Lil' Kim, Lil' Cease, Jay-Z and associations with R&B singer Aaliyah.
B.I.G. released his debut album Ready To Die September 13, 1994 through Sean Combs record label Bad Boy Records. Ready To Die was released to an astonishing commercial and critical success as the rap scene was then dominated by the West Coast. The album went quadruple platinum and earned Biggie his first Grammy nomination with the track Big Poppa. The album deals with women, sex, alcohol, marijuana and violence. But Biggie has been praised for "clear, sparse terms, allowing the lyrics to hit the first time you hear them" (Cheo H. Coker (November 3, 1994) Rolling Stone). The album itself took a while to be released as Puff Daddy had been fired from Uptown and the album was only half recorded. During this career limbo, Biggie went to North Carolina were he resumed his career as a drug dealer. It was around this time that Biggie met singer Faith Evans and within weeks they had married.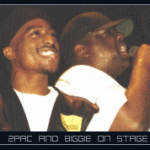 It was around this time that the East Coast – West Coast feud between Notorious and 2pac originated. The feud was well publicized and it led to some very high profile arrests, court cases and ultimately deaths. From what is known, the feud started when former friend 2Pac accused Biggie and Puff Daddy of having prior knowledge to the robbery and shooting of 2Pac in 1994. To keep this brief, the feud came to a close on September 7, 1996 when 2Pac was shot repeatedly in a drive-by which resulted in his death 6 days later.
Whilst recording his second studio album, Life After Death, Biggie was involved in a car accident which destroyed his left leg and led to him being with a walking stick for the remainder of his days. Life After Death was released March 25, 1997, to critical and commercial success, with the album ultimately going diamond. The album was also nominated for 3 Grammy nominations which would make this Biggie's most successful album. The album is a braver attempt by B.I.G. at dissing his contemporaries, with the list including Nas; Ghostface Killah; Raekwon; and various insults thrown at 2Pac both through metaphors and directly naming him. Lyrically, the album deals with more or less the same subjects as Ready To Die but Biggie's maturity as an artist really shines through.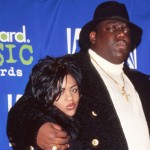 Unfortunately for Biggie this was to be his last album. On March 9, 1997 Biggie was shot dead, and to this date, his murder is still an on-going investigation. In his living years, The Notorious B.I.G. had already created a legacy which still exists to this day. Puff Daddy and Faith Evans went on to release I'll Be Missing You as a sign of commemoration for their fallen friend and husband. Recently Lil' Kim went on to start her own feud against Lil' Wayne's Young Money as she feels that Wayne, Drake and Nicki are disrespecting Biggie's memory and legacy. Regardless of this, The Notorious B.I.G. was a force to be reckoned with both in life and in death. Becoming one of the greatest hip hop stars to have ever lived.