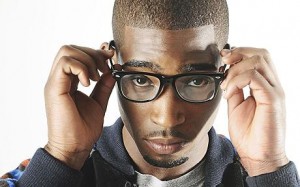 According to the Daily Star, the tracks will be on Tinie Tempah's second studio album which has no release date as of yet.
Mark Sheehan guitarist with The Script told the newspaper: "We have recently written some songs together with Tinie. Every now and again you meet artists you just click with, and he's one."
"Some people might think it is an interesting hook-up but that kind of music is our background.
"We studied R&B and hip-hop for 10 years in America with (producer and songwriter) Dallas Austin."
Both The Script and Tinie Tempah wowed the crowds at this weekend's Oxegen festival. And Tinie supported the trio on their Aviva Show earlier this month.