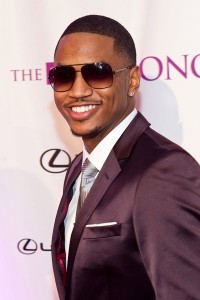 It emerged over the weekend that R'n'B singer Trey Songz had been arrested for assaulting a woman, in what would appear to be a somewhat dubious case. While this story would not normally be worthy of mention, it has become of interest to Irish fans as the court date set to hear the trial has been listed as February 2013, the month Trey is due to perform at Dublin's Olympia Theatre.
This assault charge arises from an alleged incident which saw Trey Songz, real name Tremaine Neverson, throw money at a women's face, who subsequently claimed to have been injured in the left eye by the incident.
The next court date has been set for February 1st, seven days before the singer is due to arrive in Ireland. It remains to be seen whether these latest legal issues will affect the European tour.