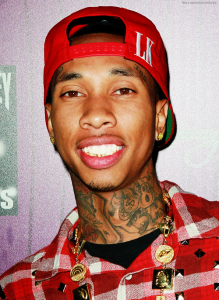 There have long been tales of artists being screwed over by their labels, though in nearly all cases it has emerged after a falling out or departure from the record company. It is extremely rare, however, that a rapper would come out in the open and claim to have never received a penny from his current label. That is what Tyga has done this week, saying in an interview with Power 105 that since his signing on bonus he has never been cut a royalty check by Birdman or Cash Money Records.
Here is the part that is bizarre; he doesn't seem to care.
Speaking on the issue, Tyga said:
"I never got a check from Young Money/Cash Money. But by me saying that, I've always treated my career like independent and everything that I got is because of myself, my own endorsements, me touring, myself. I think I got a signing bonus when I first signed but that was it. At a certain time, you get your money but at the same time, they pay for your videos and all that other stuff. But I never really was dependent on the label like that."
Reading between the lines, it would appear that Tyga is happy with receiving his money from touring, and does not want to go the route of Juvenile and Mannie Fresh, who left the label due to financial issues.
Just in case you thought the figures in question were petty cash, we decided to do a little calculating. Tyga's "Careless World" sold roughly 340,000 units at an average of about 9 US dollars. That amounts to revenue of around $3,060,000. When you take away generous costs/budget (videos etc) of 1.8million, that still leaves about 1.25 million that has most definitely not gone into Tyga's pocket from a single release.
It could be time for Tyga to sit down and look at the maths.