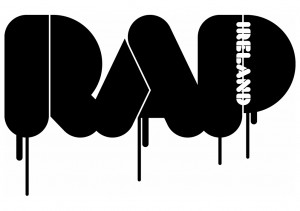 How would it feel if an Irish Hip-Hop group you supported were given the chance to perform in front of 20,000 fans at the MTV European Music Awards 2011 in Belfast?
Well several Irish Hip Hop crews are asking the same question! Hip-Hop / Soul crew 'The Animators' and their recently launched 'How Does It Feel' music video, Collie and Class A'z with 'Guns of Dublin' visual, Dublin rapper Rob Steenson with 'Faithless', Dublin hip-hop duo Must Try D'n'D with their track 'Losing My Patience' and Irish Hip Hop Dance Crew Raw Edge are all in the fray to win the prize of a life-time!!!
This would not only be a great feat for the Dublin groups but for Irish Hip-Hop as a whole; Giving the stage to local talent will let the world know that Ireland has a voice and we will be heard!
To vote, for The Animators, simply follow the link HERE
To vote, for Class A'z, simply follow the link HERE
To vote, for Rob Steenson, simply follow the link HERE
To vote, for Must Try DnD, simply follow the link HERE
To vote, for Raw Edge Dance Crew, simply follow the link HERE
How Does It Feel Music Video

Class A'z – Guns of Dublin

Rob Steenson – Faithless

Must Try DnD- Losing My Patience

Raw Edge Crew- Showreel