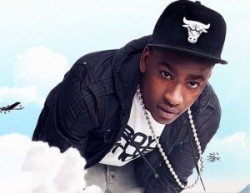 Every day this week, Rap Ireland will be giving away 2 tickets to one lucky winner, to catch the UK's number 1 grime MC, Skepta, live at the Academy this Friday.
Renowned in the U.K grime community, Tottenham rapper, DJ, and producer Skepta has proved hugely influential in helping the scene advance to the mainstream airwaves. Skepta set up the 'Boy Better Know' grime label in 2005 with fellow pioneers of this genre- his brother JME and Wiley. Through this Independent label, the trio promoted several other grime artists, and released collective and solo material including Skepta's 'Greatest Hits' and 'Microphone Champion' albums.
A member of successful hip-hop crew Roll Deep, Skepta also signed to the 'All Around the World' record label last year. Skepta's third album release 'Doing it Again' was released in early 2011, gaining a top 20 UK Album Chart position. Along with hit singles that include 'Bad Boy' and 'Rescue Me'; the album contains a grime remix of 'Hello Good Morning', featuring none other than the Diddy-Dirty Money crew.
To catch the budding superstar in Dublin, and get your hands on exclusive Rap Ireland Passes, then just enter the competition below. You can enter once a day!
[contact-form 21 "Skepta"]