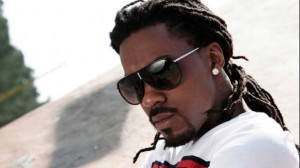 As reported last month by Rap Ireland, Young Vito has been charged with the murder of Brick Squad's Slim Dunkin, in a shooting that resulting from a recording studio feud. Vito, who had turned himself in to police following concerns for his own safety, was denied bail yesterday and returned to prison.
The 28 year old, who is also an Atlanta based rapper, is facing an extended trial with charges of first-degree murder and gun possession laid against him. The incident with Dunkin took place on 16th December 2011, when an argument over some sweets (no word of a lie!) escalated and resulted in the death of Slim Dunkin with a gunshot to the chest.
Dunkin was best known for his work with Waka Flocka Flame and Gucci Mane, and died aged just 24.
RapIreland.com is your #1 source for celebrity news, gigs, exclusive videos and all the latest in the world of hip hop and R&B music.