Rapper, Producer and soon to be author, Malcolm Greenridge, better known to the world as E.D.I Mean of the legendary Outlawz, has worked with some of the best in the game. Without even mentioning the founder of the Outlawz, 2Pac, but artists such as Snoop Dogg, The Notorious B.I.G, Eminem, Scareface and Bun B to name only a small few. Rap Ireland had the chance to catch up with EDI over the phone as we talked a little about Rapping, 2pac, Death Row, Outlawz, Solo Projects & he gives Rap Ireland an exclusive on his first Book.
Words: Darren Mc Nelis
Check out excerpts from the interview below and listen to the attached audio for the full interview by clicking here! RI Exclusive: Edi Mean of the Outlawz
So tell the people who the man behind the name is?
If you don't know I am world wide known as E.D.I Mean and now a days I am known as E.D.I Don
And what was the Transition of the name change?
I just wanted to put a spin on it and recreate my self; I am about to start doing a lot of solo music.
So how do you first get involved with the whole music scene?
I was a music lover since i was a little boy, especially Hip-Hop, I grow up with Tupac Shakur who eventually introduced me to the music game professionally.
 "I grow up with Tupac Shakur who eventually introduced me to the music game professionally"
Who would have being your favorite artist when you were growing up?
I had a lot of them; I was influenced by a range of different artists, but to name a few Run DMC, Rakim, Big Daddy Kane
Do you think they have influenced your style and technique?
I mean in the beginning, when you first start rapping, you imitate your favorite rapper, but as I grow and started to have life experiences and really getting into the craft I made my own style which I am known for now today.
How did the whole group (Outlawz) come together? I have the Me Aganist The World album and your featured under that but under a different name (Dramacydal)
We have being out for so long and have had done countless interviews, so people out there can easily found out how we started, but for those who don't know, the whole thing started with 2pac, Kadaifi ,Kastro  and my self. Other members came to the group after such as Young Noble, Napoleon & Hussein Fatal, that happened in 1995 and that's when the Outlawz were formed.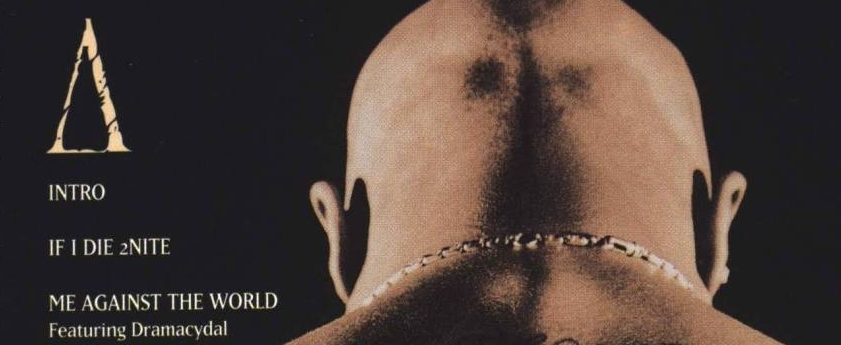 And when 2pac got out of jail is that when he got you guys all together or was that the case?
We were always together even when Pac was in jail, when he got out that's when we got back to work.
So what was that whole time like, I mean it was only really a year, and its kind of crazy because when people look back it seems longer but it wasn't.
 It was shorter than that; it was only 8 months, but yeah it seemed much longer because he was our comrade. He was locked up for a crime he didn't commit and anytime someone gets locked up like that, it always seems a lot longer then what it was.
What was Death Row like? I had the chance to hang with Danny Boy and he gave me his insight about it but he didn't open up much about it as it seemed he had a hard time getting off the label, so what was the place and the people like when you arrived there? (Click Here for that Interview with Danny Boy)
In the beginning it was much like family, everyone was working towards one common goal, which was the best that we can be in our field of music. Back then it was a great learning experience. I learned a lot about what it takes to make great music and records' but everyone's experiences are different.
Would you still keep in touch with anyone from the label at all?
Every now and then.
Is there anyone from the label that never got their praise or credits, like studio engineers, back up singers that you might want to say?
There was a lot, but if I name one I would only be leaving out the others so I don't want to do that. They know who they are and what they gave to the game. I'll leave it as that. Shout out to everyone that work hard.
Did you guys stay on the label when 2pac died & what was the transition like from 90's to 00's?
We stayed on the label because we had music over there. And then Pac had music over there that we had to keep an eye on, really see what was going on. There was a lot of things that went on behind close doors that I ain't going to speak on, but there was more then one reason to why we stayed at Death Row. Eventually after 00's we left Death Row and did what we could on an independent level.
Then you had a new addition to the team, Stormy, is he still over in Australia?
Yep he is over in Australia, his album is done and if you haven't heard it it's Big City Night Life. You need to hear the great music on there, that's our brother
You've got a new album out now called Perfect Timing. What is the concept behind that name, and are the Outlawz going their separate ways?
Well the name came about because it's perfect timing for the music we deliver, that makes people hungry for it, the lyricism along with the music that we are known for and it's always perfect time to get paid. Because right now there is a lot going on in the world and one thing is for sure change is always constant. The album deals a lot with time, change and that's what the songs are about. It's a great album, it features everyone from Lloyd, Scarface, Bun B, Tech n9ne, Bizzy Bone & loads more. Pick it up if you ain't got it.
What's next for your self and the rest of the Outlawz? You said you got a lot of solo projects coming?
I am writing a book, which I hope to have out in 2012, and an album, or maybe a mixtape (I have not decided yet) called The Hopedealer. Young Noble has his mixtape coming along as well as Hussein Fatal, so be on the lookout for the solo music that we are going to do in 2012.
Is the book a biography?
No its not, its a crime/drama within the Hip-Hop world, you can kind of get some insights on the things I have seen at Death Row and the things I have seen at other labels. Not only were we around Death Row, we were around Rap-A-lot, Cash Money in there early years, we have being around a lot of great labels and artists. I used on that experience, changed it into a story and put it into a novel form which I am all most finished with, which should be out in 2012.
That's really exciting. Is there anything you want to add or say to the people here (Ireland) and the rest of the world?
To the big country of Ireland, we hope to one day to come out soon and perform. Thank you for all the support over the years. Much love!
For the Audio Click Below
RI Exclusive: Edi Mean of the Outlawz