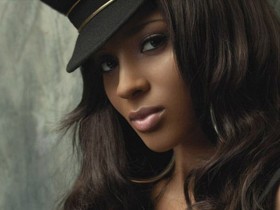 After a chat with my mates over the weekend I came to a sad realization. Be it through bad publicity on her part or that she's always been competing against Rihanna, but Irish people don't really know who Ciara is. And if they have heard of her they only seem to know her as "the wan" who appeared on the Justin Timberlake track Love Sex Magic (which was actually from Ciara's third album) or the Enrique Iglesias track Taking Back My Love. With various awards, including a Grammy, and four studio albums I would like to reintroduce Ciara.
Ciara started off her career as a songwriter while she was a teenager living in Atlanta, as an army brat she lived all over the States and Germany. Her first major success was a track on Fantasia Barrino's debut album. It was while working as a songwriter for LaFace Records that Ciara met Jazze Pha, one of her most notable collaborations. After writing a few demos one of them was brought to the attention of Lil Jon who liked it a lot comparing it to Usher's Yeah. This went on to be her debut single Goodies. The album attracted the attention of many big names like Petey Pablo and Missy Elliott on the track 1, 2, Step (the highlight of the album) but it also featured creative input from a then unknown Keri Hilson. The album was a success and Ciara became known as the 'First Lady of Crunk'nB', a female counterpart to Usher.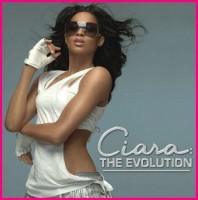 Ciara's sophomore album Ciara: The Evolution debuted at number one on the Billboard charts and was another major success. The lead single from the album, Get Up ft. Chamillionaire, became the lead song from the film Step Up. The album saw a return of Jazze Pha, Lil Jon and Keri Hilson as the creative team behind the album but it also featured contributions from will.i.am and Pharrell. The album was praised by many critics as being one of the key albums in the evolution of music forever. By this stage Ciara became just as known for street dancing ability as she was for her songwriting and vocal talents with some people beginning to compare her to her idol Michael Jackson. It was rumored that Ciara was to appear on Michael's new album before his untimely death.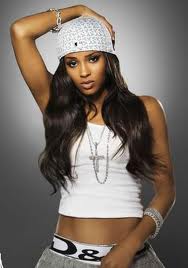 Ciara's third and fourth albums sadly were not as well received as her previous two. Fantasy Ride, the third album, had a high debut spot in the UK and the second single Love Sex Magic did make it to the top 10, but overall the album itself just wasn't as successful. It also featured another track with Ciara's long time collaborative partner and friend Missy Elliott on the track Work. But in a rather odd twist of fate while Ciara was suffering in her solo career, all the work that she featured was doing really well internationally. Her fourth studio album, Basic Instinct, was considered a commercial flop with Ciara blaming her record company for not backing her or advertising the album. It was so bad that she had to advertise the singles with her own money and this led Ciara to leave her contract and sign with L.A. Reid's label Epic.
Despite the commercial failure of the two albums they are still really good albums especially if you just love to lose control and dance. It's clear that Ciara has the talent to survive in the business so is it possible that she really was the victim of a bad record label? What do you guys think? Either way CiCi is a talented singer / songwriter whose dance skill is almost unparalleled on the current music scene.