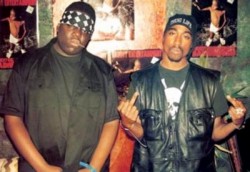 Former LAPD homicide detective Greg Kading has been in the center of a media firestorm after the release of his book Murder Rap. Kading claims that Suge Knight and Diddy Combs had a hand in the murders of rappers 2Pac and the Notorious B.I.G.
After a 25-year career in law enforcement, Kading retired in 2010 and began writing his book detailing the three years (2006-2009) he investigated the murders of The Notorious B.I.G. and Tupac Shakur. Kading was part of a joint L.A.P.D./Federal Task Force that initially set out to solve the murder of Biggie Smalls in the wake of his mother Voletta Wallace's multi-million dollar lawsuit against the city of Los Angeles, for allegedly covering up the fact that then on-duty L.A.P.D. officers helped coordinate the shooting of her son outside of the Petersen Automotive Museum in the early hours of March 9, 1997.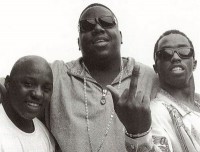 According to LA Weekly, Kading was cut from the case just as he was near to closing the file. An informant told Kading that he was offered $1 million to kill Tupac and Suge Knight, and that Sean "Diddy" Combs commissioned 'Pac's murder in September 1996.
In an recent interview with HipHopDX, Kading discussed Biggie's murder. He claims that Lil Cease's initial description of the man who shot the Notorious B.I.G. is false.
"I would love to sit down and show you their actual statements, because you see that Lil Cease doesn't give that description in his initial interview," Kading says. "He only gives that description after he's gone and talked to Eugene Deal. And then later on when the detectives come back, he incorporates Eugene Deal's details into his own statement. "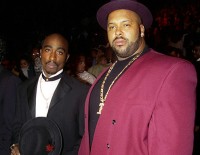 Kading also said who he believed actually shot Biggie.
"We believe it's a guy named Poochie, who was a Blood affiliate of Suge Knight's. His [given name is] Wardell Fouse," he revealed. "I do believe that. I don't believe that he was there completely alone though. We have no idea who might've been helping him. And maybe there was this lone Nation Of Islam guy, that Eugene Deal pointed out, that was acting as a spotter, or somehow tried to help coordinate it. But I don't believe that some guy in the Nation Of Islam was the shooter."
Do you belive what Kading is saying? Or is he just another person trying to cash in on the death of B.I.G and Pac?