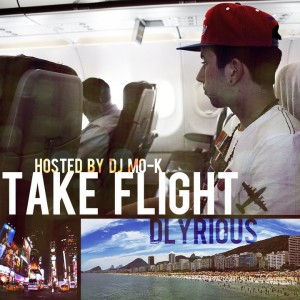 More great free music here at Rap Ireland!
Take Flight is the debut release from upcoming Irish/American artist Dlyrious – a 16 track mixtape hosted by the one and only DJ MO-K.
If you missed our exclusive interview with Dlyrious over the weekend, it's available here. Check out the new tape below, and as always, we want to know what you make of it.