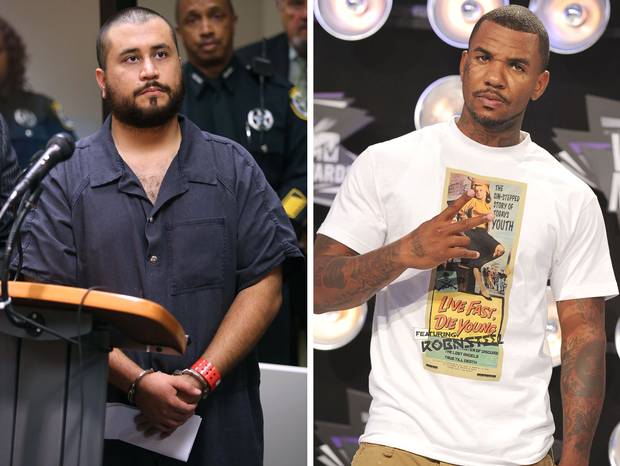 And now for the most bizarre story of the day. At first we thought this was a hoax and decided not to publish, but as mainstream media outlets have started to report on the story, we thought we would put it out there. George Zimmerman, the man who was on trial for unlawfully killing Travon Martin, has signed up for a "Celebrity" boxing match, as confirmed by fight promoter Damon Feldman.
First off… Celebrity?
Anyway, the story got that bit juicier when rapper The Game, standing at over 6'5, claimed he would be willing to fight Zimmerman, and indeed would take pleasure in it, "I would not be boxing for me, I'd be boxing for the legacy of Trayvon Martin and for his family." The Game went on to say "I would box him to knock him out. I would definitely take pleasure in it. It's legal, and I want to show him you can solve your disputes without a weapon."
Should Zimmerman win the bout, he has promised to donate all winnings to charity. The confirmed date is apparently March 1st.