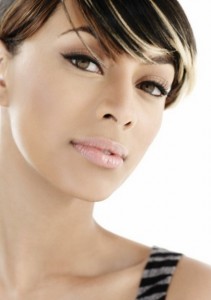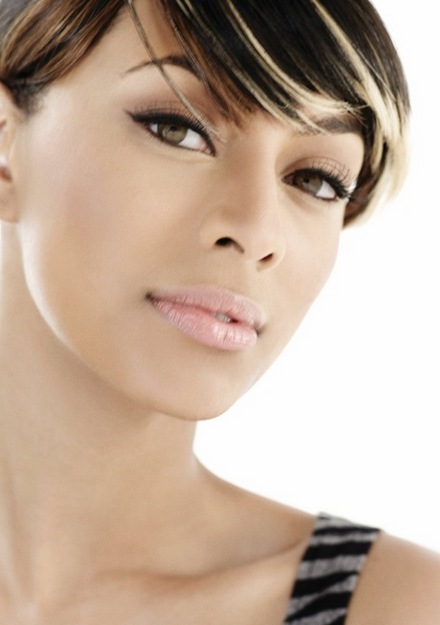 If there is any artist that can roll with the guys nowadays it has to be Keri Hilson. Keri is a singer / songwriter that represents strong, confident and sexually independent women to counter the machismo of the male-orientated Hip Hop world. It's time we talk about this artist because two studio albums later and numerous songwriting credits have proved that she's not going anywhere.
Hilson began her career as a part of a production team known as The Clutch, writing songs and doing backing vocals for various artists including Britney Spears (Gimme More); Ciara (Like A Boy); Mary J. Blige (Take Me As I Am); Nas (Hero). It wasn't until 2004 when Keri finally appeared from behind the scenes. She appeared as a featured artist on Xzibit's track Hey Now (Mean Muggin') and she made her performance debut at the BET Awards. Shortly after Hilson signed to Timbaland's record label Mosley Music and there she was heavily influenced on Timbaland's solo album Shock Value,
most notably on the hit single The Way I Are.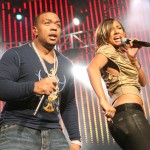 Hilson's debut solo album In A Perfect World… was released in 2009 but not after many pushbacks. The delay in the album is rumored to be because of the severe leaking of many tracks on the album, and as a result, the final track list proved very different to what Hilson had earlier stated. The album was released to generally positive reviews and she even garnered two Grammy Award nominations. The album itself is a very good start to a solo career and it even has a rather diverse range of featured artists that include: Lil Wayne, Akon, Timbaland, Keyshia Cole, Trina, Ne-Yo, Kanye West and songwriting credits by Justin Timberlake.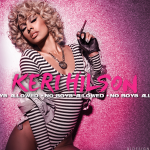 Keri's second studio album, No Boys Allowed, was released in December of 2010. The record is "an album to tell women to be confident, no matter what their circumstances." as stated by Hilson herself. The lyrics are more aggressive both socially and sexually, and encourage women to be confident in who they are. The album sold more than her previous but it did not fair as well with the critics. Hilson even suffered some embarrassment whilst promoting the album. While performing on So You Think You Can Dance, the presenter Cat Deeley got Keri's name wrong and called her Kelly Hilson. Despite the slight
embarrassment Keri has marched on and plans to tour the coming Spring. Her sophomore album contains quite the featured list too- adding Rick Ross, Nelly and Chris Brown to the roster.
This is one artist that we should pay attention to because as previously mentioned she shows no sign of slowing down or going away. And with a growing roster of collaborators and as a featured artist Keri is going to soon be everywhere in the same light as Nicki Minaj.