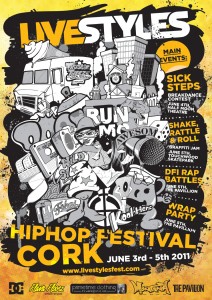 This coming June bank holiday weekend sees Cork's 1st Hip-Hop festival, LiveStyles. This festival feeds all 4 elements of Hip-Hop ; B-Boying, DJing, Graffiti and Mcing. Kicking off on Friday June 3rd, it runs straight through the weekend with events and shows taking place in venues across the city.
Beginning on the Friday at 8pm in the Bourbon St Bar with 'Loungin', this will be a chilled night of Hip-Hop, Funk & Soul. This will give all the Artists, MC's, B-Boy's, DJ's and Hip-Hop fans a chance to mix and mingle in a relaxed atmosphere with good music to break in the weekend, hosted by Longy and guests.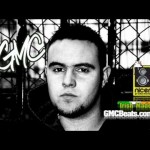 On Saturday, starting at 12pm in the Pavilion, you have the Youth Showcase brought to you by 'GMC', who has spent the last few months working in schools and youth groups all over Cork City helping kids and teenagers to write, produce and record their own raps. This event will be a showcasing of young talent as they step to the mic to take part in the proceedings and show their skills.
At 4pm there is Sick Steps, a B-Boy Battle at the Half Moon Club with some varied competition categories such as 3v3, a face off of crews of 3, Last Man Standing, a battle to the last man left, as well as other competitions and prizes and being judged by some top international Breakdancers including Tuff Tim Twist of the legendary 'Rock Steady Crew'. 'DJ 1up' from France will be on the wheels of steel.
Then at 10pm in the Pavilion, GHOSTPOET (interviewed here by R.I) and DJ Mek are performing. GHOSTPOET for those of you who don't know is a U.K. based MC whose slow, drowsy, modern life influenced, baritone flow, drops over easy going, ambient pushed, pulsy production. He released his first full length album back in February 'Peanut Butter & Melancholy Jam' on BBC Radio 1 DJ, Giles Peterson's 'Brownswood' label to great acclaim and is destined to sky rocket with success.
DJ Mek is a name well known here in Ireland, he is known as our own top turntablist and has won the Irish leg of the DMC's five times and has also won the Irish D.T.F. Scratching Championship in 2000. DJ Mek has been at the forefront of the Irish hip-hop scene since the early 90s when he teamed up with MC's Ri-Ra, Mr. Brown and Sloosh to form the group 'Scary Eire'.
Sunday June 5th at 10am in Touchwood Skatepark is Shake, Rattle & Roll. Some of Europe's hottest Graffiti artists will be in town and are going to be converting the skatepark into a giant canvas for the day. This is open to the public and will have live music and Breakdancers present too.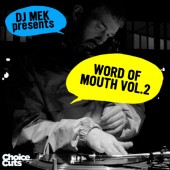 dfi-league1.jpg">
At 3pm, the D.F.I. MC battles leave Dublin for the first time and hits Cork at The Pavilion, where a great line-up of MC's are targeted to do battle, including for the first time some of the U.K's top battle MC's. The line-up is as follows :
Jee4ce Vs O'Shea
Nash Vs Innuendo
Steenson Vs H-Bomb
Redzer Vs BonyCollie Vs Siyo
Gwame Vs Shapey
With the 2 on 2 battle consisting of :
Micky Gatch & Brosy Vs K-Snatch & Mathamatic
At 6pm on the Sunday in The Sextant you have the Fokai BBQ, a night of cheap drinks and good food with some good DJ's playing Summery beats to add to the flavours.
Bringing the festival to a close on Sunday night at 11.30pm in the Pavilion, the LiveStyles Party will be taking place. This will consist of some of Europe's most talented Beatboxers, Breakdancers, Rappers and DJ's performing, along with some live Graffiti throughout the night.
LiveStyles Fest is being organised by Ross Herlihy and Adam O' Connor of Rhythm Rebelz Productions. These guys have been involved in Cork's Hip-Hop scene both as Graffiti artists and Breakdancers for over 8years. In 2006 they organised the hugely successful 'GC Underground', and are hoping to make LiveStyles a permanent yearly festival for the city. It looks to be a great weekend and if you like Hip-Hop then this festival is a must, support Irish Hip-Hop and come along. For further information and full schedule visit Livestylefest.com.