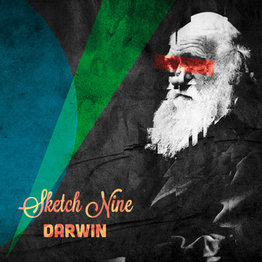 Belfast's Sketch Nine has made a real breakthrough over the last twelve months. His excellent Expenses Of Living Free EP opened a lot of eyes when it dropped late last year, with the video for 'Belfast Mate' racking up over 50,000 views on youtube. He now looks to build on that momentum with new full length project Darwin .
The 13 track collection has a classic mix-tape feel to it as Sketch spits over a selection of well known instrumentals with guest verses from Collie, Nu-Centz, Nugget and Jee4ce.
There's also a new video to coincide with the release for the 'Still Shining' single. You can check that one out first in the player, and if you're feeling it, make sure to download the full tape from Sketch's official Bandcamp page.