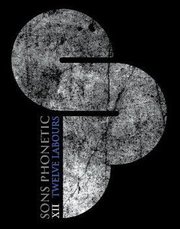 This last month has been huge for Irish Hiphop: we've already heard new music from Rob Kelly, Lethal Dialect and Ath Cliath Records, and now we have the first official video release from acclaimed Waterford crew Sons Phonetic to add to that.
The Track 'Casino' is produced by Mook – with emcees Mouse and Sammy Dozens providing the type of advanced lyricism that has allowed Sons Phonetic carve their own niche in Irish rap. The single is taken from the Sons' excellent debut LP 'Twelve Labours' – easily one of the most well crafted and complete Irish Hiphop albums out there.
The timing of the video's release couldn't be any better for SP. The lads are coming off a big week of shows opening for Maverick Sabre at his sold out Dublin and Galway dates. They will be looking to carry that momentum through into the New Year with several of the group's members planning to drop new solo material in 2012. That's all ahead of us, but for now; check out the new video, share it with your friends, and help support Irish Hiphop!
Twelve Labours by Sons Phonetic is available now from iTunes.
For more on Sons Phonetic check out: Facebook / Twitter / Youtube