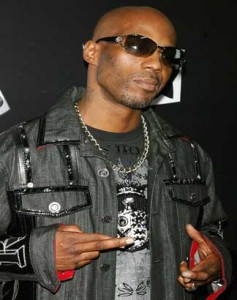 Last week VIBE.com were given access to and granted an exclusive prison interview with Dark Man X. During the interview the rapper was asked on whether he had any interest from any major labels, to which X replied;
"Yeah. Actually, Rick Ross' peoples wrote me a letter while I was in here, he said. "Yeah like 'Yo we got a home for you. We'll pick you up in a limo. Just come to Miami. Just come, we got you."
The troubled star said he is thinking the offer over but is uncertain about joining, citing the whole 'Illuminati' agenda as his main concern.
"I'm thinking about it. It was a good feeling. I respect him as an artist, and I would like to work with him. But he got the whole Illuminati thing going on. I got fans who write me like 'I'm glad you're not a part of that.' And I don't know what it's really about entirely. So it might be like a good thing"
DMX is due for release in less than a month and said that a collaboration with Ross is definitely on the cards as he respects him as an artist but is just not entirely sure about the label signing.
"I have respect for him and he expressed interest that he wanted to work with me while I was out. So I definitely want do a song with him, but I don't know about the record label thing. I would have to see what his camp is like and feel people out. I'm not the average artist."
Ricky Ross' new label, Maybach Music Group is a relatively new label that is distributed by Warner Bros. Records with whom Ross aligned with after the deal with Def Jam expired. He already secured some top artists on MMG that include Wale, Meek Mill, and Pill. Last year, Ross was turned down by high flyer Wiz Khalifa when he asked the rapper to join the label.
We will just have to wait and see who DMX will align himself with upon release. X has a tendency to walk his own path and be unpredictable at the best of times- but one thing he can assure is quality music.

DISCUSS THIS ON THE RAP IRELAND FORUM