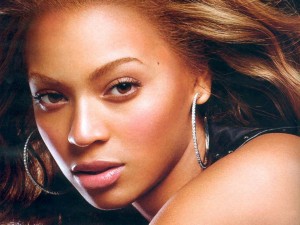 Beyoncé Knowles is being honored for all her hard work over the past decade. The international pop star will be this year's recipient of the Billboard Millennium Award during a May 22nd ceremony in Las Vegas' MGM Grand Garden Arena.
The Billboard Millennium Award will recognize Beyoncé's career and influence in the music industry, from her role in Destiny's Child to her three-chart-topping solo albums, which have collectively earned her a whopping 16 Grammy awards and ASCAP's (American Society of Composers, Authors, and Publishers) Pop Songwriter of the Year award.
During the event, an all-star cast of performers will pay tribute to the former Destiny's Child singer. Musicians scheduled to perform on the night include Cee Lo Green, Nicki Minaj, Pitbull, Rihanna, Black Eyed Peas, and Taio Cruz. Comedian Ken Jeong will host the ceremony.
Beyoncé's Billboard Millennium Award will arrive just as the star puts the finishing touches on her fourth studio album and prepares for a busy summer of festivals; including appearances here at our own Oxegen Festival and headlining Glastonbury next month over in the UK.
Congrats Bey!